Locally Sourced × Crafted with Love
#occon2019
See you
April 6th and 7th, 2019!
Location
Ocean City Music Pier
825 Boardwalk
Ocean City, NJ 08226
Event Hours
Saturday, April 6th
10 am - 5 pm
Sunday, April 7th
10 am - 4 pm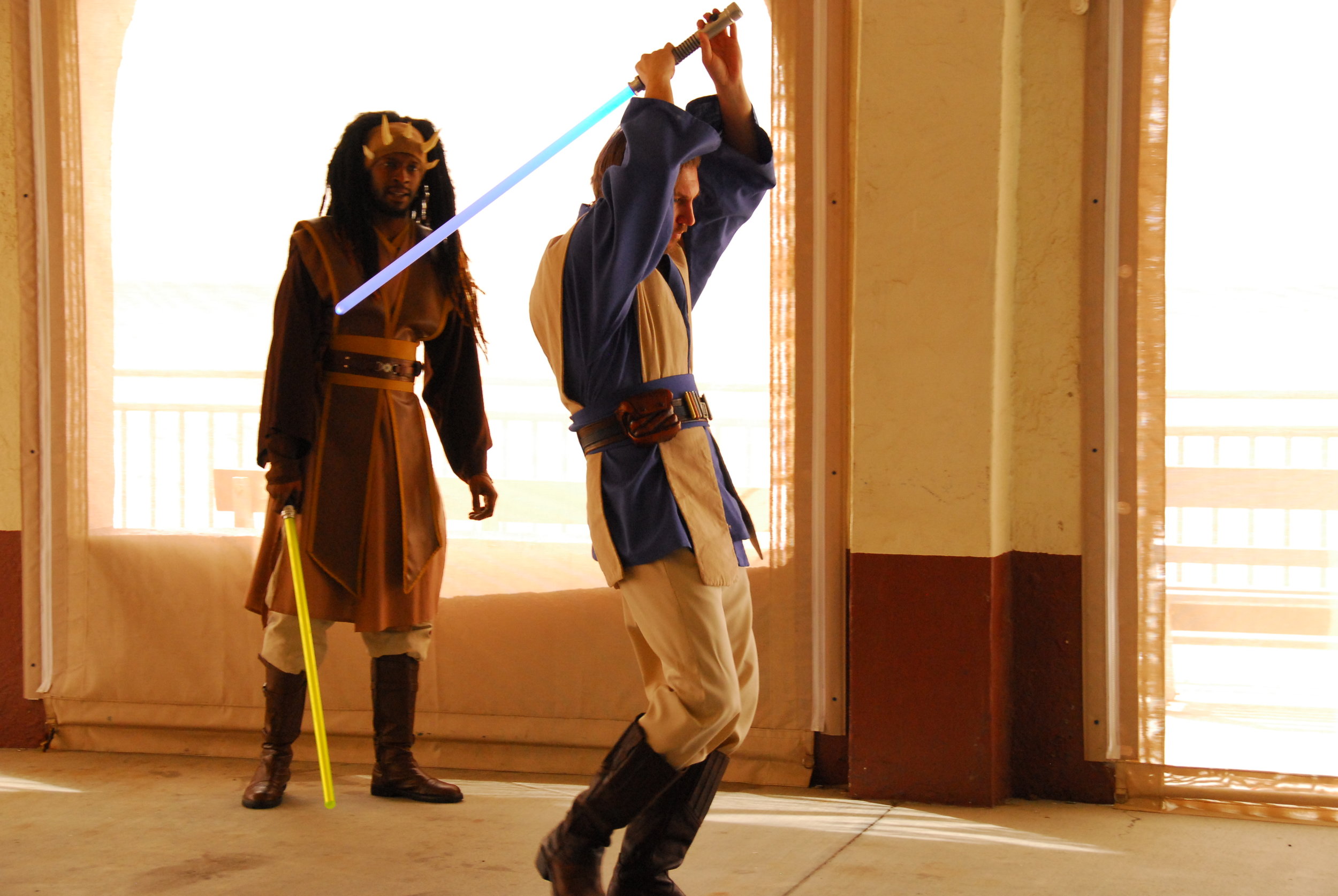 General Admission Tickets
Ticket Prices:
Adult: $10 for 1 day; $15 for 2 days
Child: $5 for 1 day; $8 for 2 days

Tickets on sale February 22nd
Special Guest LeVar Burton Schedule

Saturday:
1pm-4pm: Autographs & selfies*

Sunday:
10:30am - 12pm: Autographs & selfies*
1:30pm - 2:30pm: Q&A

2:30pm - 4:00pm: Autographs & selfies*

*Cost not included in admission price
Prices:
selfie picture: $20

autographed picture (provided by oc con): $25

Autographed specialty item or any item brought by guest: $50


Tickets on sale February 22nd
RACE Registration now open!
OC CON 2019 SCHEDULE
Saturday, April 6, 2019
OC CON Hours: 10:00am-5:00pm

All Day - Nerdvana's Board Game Library! Come try out a demo copy of a board game for free, take a break and relax while at the con!
All Day - Make your own free crafts at our Craft Table (Located in Artists Alley)
10:00am-5:00pm: Cosplay Contest Registration *Entry is free in the Cosplay Contest! All ages welcome. Show off your costume and compete for a chance to win prizes!
10:00am-5:00pm: Video Games (except during Galactic Empire Band)
9:00am-9:45am: One-Mile Run Registration (6th St Sports & Civic Center)
10:00am: One-Mile Run (6th St Boardwalk)
10:15-10:45am: Super Hero Obstacle Dash Registration (6th St Sports & Civic Center)
11:00am: Super Hero Obstacle Dash (6th St Sports & Civic Center Practice Field or indoors in event of bad weather)
11:00am-3:00pm: Free Photo Booth (Located in Artists Alley)
12:00pm-12:30pm: Galactic Empire Band (Stage)
12:00pm: Nerdvana - Spot It! Demo! Come out and learn this crazy image matching game.
1:00pm-4:00pm: LeVar Burton Autographs and Selfies (Tickets sold separately)
1:30pm-2:15pm: Discussion Panel- "How to Start Your Own Series" with Calvin Chambers
2:00pm: Nerdvana - Happy Salmon Demo! Come out and learn this dexterity based party game!
2:30pm-3:00pm: Galactic Empire Band (Stage)
4:00pm-4:30pm: Galactic Empire Band (Stage)
Sunday, April 7, 2019
OC CON Hours: 10:00am-4:00pm
All Day - Nerdvana's Board Game Library! Come try out a demo copy of a board game for free, take a break and relax while at the con!
All Day- Make your own free crafts at our Craft Table (Located in Artists Alley)
10:00am-2:00pm: Cosplay Contest Registration *Entry is free in the Cosplay Contest! All ages welcome. Show off your costume and compete for a chance to win prizes!
10:00am-3:00pm: Video Games
10:30am-11:15am: "Console Wars" with Legends of the Interwebs
10:30am-12pm: LeVar Burton Autographs and Selfies (Tickets sold separately)
11:00am-3:00pm: Free Photo Booth (Located in Artists Alley)
12:00pm: Nerdvana - Spot It! Demo! Come out and learn this crazy image matching game.
12:00pm-12:45pm: "Cosplay for a Cause" with Lady J and Girl Who Waited
1:30pm-2:30pm: LeVar Burton Q&A Session (Included with your OC Con admission)
2:00pm: Nerdvana - Happy Salmon Demo! Come out and learn this dexterity based party game!
2:30pm-4:00pm: LeVar Burton Autographs and Selfies (Tickets sold separately)
3:00pm: Cosplay Contest at Music Pier Stage. Registration required.
*Schedule subject to change.
Thought to Creation: "How to start your own series"
presented by calvin chambers, Comic writer & keynote speaker
Saturday, April 6th
1:30pm-2:15pm

From Thought to Creation: "How to Start Your Own Series" discusses the process for creating your own series of comics. The discussion will include how to create chapters encompassing main and side plots and setting up for unexpected twists to be included within a story. The discussion will also include how to search for an artist for your story (if you are a sole writer), and the do's and don'ts when creating your own comic. The completion of this panel will give the participants a clear path of the comic creation process while leaving them with a free comic book print and a start of a design of their own original character.

Calvin Chambers is a motivational and STEM speaker and writer from New Jersey who specializes in action and drama-based comics. Before his appearance on Season 7 of Comic Book Men, Calvin had written two independent comic books and continues to write and produce his web-comic, Juice.
"Console Wars"
presented by legends of the interwebs
Sunday, April 7th
10:30am-11:15am

Return to the days of the console wars (Genesis vs Nintendo) as we take audience members and pit them in 1 on 1 combat in video games challenges spanning three consoles. Do you have what it takes to be the king of games?


"cosplay for a cause"
PRESENTED BY lady j and girl who waited
Sunday, April 7th
12:00pm-12:45pm
Ever wondered about using your cosplay for something more than just walking around a convention hall? Well, with great cosplays comes great responsibility. This purely informative panel dives into the world of cosplaying for a cause. We talk about ways we can serve our community while having fun in cosplay, whether it's visiting sick children in the hospital, collecting food, clothes and toys for the less fortunate, or doing appearances at charity events such as marathons and other various fundraisers. We also talk about various ways to get oneself involved, either in solo ventures, or big group outings. We want to take our love of giving back to our communities and share it with the rest of the cosplay world to open their hearts to a uniquely rewarding experience.
Welcome to the world of cosplaying for a cause!



Featuring Special Guest
LeVar Burton
LeVar Burton launched his acting career while still a student at the University of
Southern California. Cast in the groundbreaking role of Kunta Kinte in the landmark
television series "Roots," at 19 he found himself on the cover of Time Magazine. A
seemingly impossible act to follow, Burton managed to do so in dramatic fashion,
achieving further global acclaim as Chief Engineer Geordi La Forge in the iconic "Star
Trek: The Next Generation" television series and in feature films.
However, it has been his role as host and executive producer of the beloved PBS children's series
"Reading Rainbow" of which he is most proud. Airing from 1983 to 2009, it was not only one of
the longest-running children's television shows in history, but also one of the most
acclaimed, earning over 200 awards including multiple Emmys and a Peabody.
Always committed to improving children's education through innovative uses of
storytelling, in 2012 Burton launched RRKidz, a digital educational publishing company.
In a deal that ended in August 2017, his company held the global rights to the Reading
Rainbow brand through a partnership with series creator, WNED/Buffalo. That
partnership resulted in a successful relaunch of the Reading Rainbow brand for a new
generation of children. SKYBRARY is a digital reading service filled with over 500
children's fiction and non-fiction books, more than 150 newly-produced video field trips
and new content added every week. With over 16 million books and videos enjoyed since
launch, SKYBRARY is a top selling educational app on iTunes and recipient of
numerous awards.
In 2014 Burton turned to Kickstarter to bring Reading Rainbow to "Every Child,
Everywhere" -- especially to classrooms in need. The campaign met its 35-day goal of
raising $1 million in less than eleven hours, and set a crowdfunding record at the time
with over 105,000 backers and a final tally of over $6.4 million. With these funds, in
May 2015, Burton and RRKidz brought the SKYBRARY product to the web, accessible
to 83% of American households. Then in January 2016, the education-specific,
SKYBRARY SCHOOL rolled out for teachers and students, fulfilling the promise of the
crowd-funding project.
Now in his fourth decade in the industry, LeVar continues to exercise his vigorous
passion for storytelling with his new podcast LEVAR BURTON READS, where each
episode he chooses a favorite piece of short fiction and performs it. The enormously
successful podcast is in its third season and LeVar is currently touring the country with a
live version of the podcast. LEVAR BURTON READS: LIVE! is coming to a theater near you.
As the honored recipient of 13 Emmy Awards, a Grammy, and five NAACP
Awards, Burton has demonstrated in his career that he can do it all -- acting, directing,
producing, writing and speaking. He is often invited as a keynote speaker at leading
education and technology events, most recently speaking at NASA, ISTE, The National
Education Association, FAST COMPANY's Innovation Series and many more.
With millions of fans throughout the world, Burton continues his mission to
inspire, educate and entertain.
MICHAEL S BRACCO
Michael S Bracco is a graphic novel author and illustrator of The Creators, the award-winning Novo series, and Adam Wreck and the Kalosian Space Pirates. Along with his comic work, Michael owns and operates Spaghetti Kiss, a craft company showcasing hand-screened apparel for men and women featuring his original science fiction and fantasy illustration. Michael is also a cast member for the performance art group, Super Art Fight.
JOE DEL BEATO
Philadelphia born artist/inker Joe del Beato's works are well known for inks and cover illustrations for Marvel/Hasbro's GI Joe: Order of Battle toy line art, Justice, Cloak and Dagger, Sectuars, and Avengers. Joe is also known for his extended works for DC's Atari Force and the ever so popular MASK and Who's Who: The Definitive Directory to the DC Universe.
Joe now lives in Atlantic City, where he teaches after school programs on comic book illustration to school children at the public library.
TONY DiGEROLAMO

Tony DiGerolamo is a New Jersey screenwriter, novelist, comic book writer, game designer and comedian. He is best known for his work on The Simpsons and Bart Simpson comic books. He has also been a joke writer for Politically Incorrect with Bill Maher, a scriptwriter for Space Ghost: Coast to Coast and a blogger for Comedy Central's Indecision website. He has written the screenplays including Mafioso: The Father, The Son starring Leo Rossi. His novels, Fix in Overtime and The Undercover Dragon are available through Padwolf Publishing. After publishing his own comic books (Jersey Devil, The Travelers and The Fix) with SJRP, he eventually got a publishing deal with Kenzer & Company. Kenzer published The Travelers. Tony also wrote Everknights (another Kenzer comic book), as well as the Hacklopedia of Beasts (Volumes 1 thru 8) and Slaughterhouse Indigo (an adventure for the Hackmaster RPG). He also adapted Mark Twain's Personal Reflections of Joan of Arc for Campfire. Performing in the Philly comedy scene for over ten years, Tony performed and directed such improv groups as Next Line Improv, The Cabal, The Ninjas and Bulletproof Giraffe.
Besides writing for various comedy websites, he had a long running comics review column in Knights of the Dinner Table magazine. He was the marketing director for comics publisher, Silent Devil. He is creator of Tony DiGerolamo's Complete Mafia for d20, creator/biographer for the online webcomic, Super Frat, the co-creator of the Webcomic Factory, and writer for the over two dozen webcomics on the Webcomic Factory site including Lester Crenshaw is Dead, Miserable Comedians and Weird Biker Tales. Look for his latest book, F*ck You, I'm Italian: Why We Italians Are Awesome, from Ulysses Press.
Mike Isenberg is a co-creator (along with Oliver Mertz) of the indie comic series "First Law of Mad Science", which Broken Frontier called, "a well-crafted science fiction epic powered by both enthusiasm and imagination."
NEIL KING

Neil King has been an illustrator for over 30 years. He has worked in advertising, graphic design, political forums, animation, video, and web media. Neil creates comics and graphic novels for kids, teens, and adults. He has also been a high school teacher for over 25 years and hopes to making stories for kids and adults for the rest of his life. Oh, and he loves to draw sketches at conventions!

JOANNA LEE MILLER
Joanna Lee Miller is a South Jersey native. Like most kids that grew up in the 80s/90s, many Saturday mornings were spent glued in front of the TV. Armed with a bowl of Lucky Charms and some pencils/paper, she watched (and drew) cartoons for hours. This weekend ritual eventually developed into a BFA degree in Illustration from Ringling School of Art and Design, which then led into an often crazy (but awesome) art career. Joanna is a Commercial Illustrator specializing in Character Design, Product Development, and Animation Art. She has created work for clients such as Hasbro, Nickelodeon, Personal Creations, and Butlins UK. Classic video games, comics, and traditional animation continue to play a huge part in her illustration work. When she isn't taming wild unicorns or kicking a** at pinball, she is always developing new art. Stop by her booth and say hello..and buy some of her art too, it's totally rad.

Commissions: totallyradartist@gmail.com
Instagram: totallyradartist
Since the day he picked up his first Ticonderoga 2.5 Medium pencil, Don J. Morgan has wanted to draw cartoons. So draw he did. On magazines, walls, school books and sometimes even in sketchbooks. As Don J. grew up, he created comic strips with such memorable characters as Professor Doodlewigglewum, a medicine man in a traveling show, and Possessed Pete, a shy kid just trying to fit in during the middle school years. Oh by the way, he was possessed by the Devil.
While working as a graphic designer and animator, Don J. was asked by SundanceNOW website if he wanted to create a webcomic for their blog. That's when Films VS Movies was born. Now running on it's own website, Films VS Movies dares to ask the question...which side are you on?
Check out Films VS Movies at http://www.filmsvsmoviescomic.com/

It started at the age of 3, while illustrating Spider-Man on the back of an uncolored page from a coloring book. Since then, Philip McNulty has been bringing his 90's comics influenced style into such outlets like William Shatner's Man O War, Kevin Smith's SModCo. Cartoon show, and Marvel's X-Men. Quite simply, Philip McNulty is an animator, illustrator, and comic book geek.

CJ OECHSLE

CJ "Oech" Oechsle is a NJ-based freelance artist & graduate of The Kubert School. During his time at TKS, CJ was featured in Dare 2 Draw's "New Talent Mentoring Anthology." Since graduation, he has been working for companies such as Dynamite, Inbeon Studios, and Time's Arrow Productions. You can currently find CJ's artwork in "MISTER CROWLEY," a horror/action comic he co-created with writer Dan Ball. "MISTER CROWLEY" #1 is now available from Time's Arrow Productions. To see more of CJ's projects (including his portfolio, commissions info, and upcoming appearances), follow him on social media at @cj_oech_art or visit his website: .
CJ lives in South Jersey with his wife Nicole, his cat Penelope (PEE-nah-LOPE) and crushing amounts of student loan debt.
BOB PETRECCA
Bob Petrecca started his comics career in-house at Marvel Comics as one of John Romita's Raiders in 1990 and has since freelanced his abilities on titles such as Captain America, Thor, Doctor Strange, Toxic Crusader, Hyperkind (with Paris Cullins), What If, Spider-Man, and Wraitheart. Also for DC Comics: JLA, Aquaman, Action Comics, Batman Confidential, Batman/Superman, Birds of Prey, Green Lantern, Justice League Unlimited, and even Scooby Doo (also with Paris Cullins!)

Bob has also brought his abilities to Upper Deck where he has done full color Marvel art, as well as paintings for Fox's "Firefly: the Verse" 10th anniversary card set and the "Firefly Legendary" card game.

Currently, he is hard at work on another batch of cards for Marvel/Upper Deck as well as bringing to life a very special comics adaptation to rock band The Dear Hunter's album: "Act II: The Meaning Of And All Things Regarding Ms. Leading."
LUKE PETRECCA
After time well spent at both the Joe Kubert School of Cartoon and Graphic Art and the Savannah College of Art and Design (SCAD), Luke Petrecca is hitting the ground running with work for Upper Deck, The Dear Hunter, and this year's OC Con limited edition shirt!
TOM SCHLOENDORN
Tom Schloendorn is a freelance inker based in New Jersey. His work includes inks on "Trailer Park Of Terror", "Phantom Jack: The Nowhere Man Agenda", and "Tales Of The Starlight Drive-In."
Tom is also a Senior Contributor for the Inkwell Awards, a non-profit organization to promote and educate about the art of comic book inking.
GEORGE VEGA

George Vega is an Illustrator known for his work as a sketch card artist & comic illustrator.
He has worked for companies like Upper Deck on their Marvel, Aliens, Firefly and Marvel film franchise card sets.
George has also created cover pinups for "The Light Earth" series and drew a fan comic for "Transformers The Lost Seasons."
You can also read his free web comic "The World Of M (dot) net", which he created and illustrates.
2019 Vendors
Dan & Mary Campbell - Comics, graphic novels, non-sport cards, posters, manga/anime


Fred DeFeo & Mark DeFeo - Children's books, pencil art drawings of comic book characters, high gloss comic book characters


Dan Zameito of Dollar Comics - Comic books


Amber Keep Art - Watercolor/Oil Paintings & 3-D Print, Cosplay equipment


Chris Piccirillo of NJ Toys and Collectibles - Action figures, collectibles, vintage and modern toys from Star Wars, Gundam model kits, Dragonball, comic heroes, Doctor Who


Ingeniousedge - Superhero Pillows and Bookmarks


Theodore Pannullo - All types: Comics, Magazines, Posters, Pulps, Autographs


Justin Cabelo - Comic Toys and Collectibles


Joseph Milelli - Comic Books and Toys

Whatever and Company - Vintage comics, games, figures, and trading cards

Nadine Crone - Mini figures, pop culture plushies, "magic" wands etc.

Justin Campbell - 3D Origami Super Heroes

Scott Wolpow - Dragons

Dawn Brown - eComics, cardboard figures

Sarah Keane - Handmade and hand-painted figurines and pins, self-made comics

Jennifer Gale - Comic Con totes, dice bags, blankets

Glenn & Tammi Campbell - Comic Books

Bradley Estilow – Comics and Funko Pop

Glenn Shiley – Comics, DVDs

Redonkulous Entertainment – Comics

Nerdvana Games & Comics

Galactic Empire…Appearing Saturday Only!!
"Not all that long ago in a galaxy not all that far away… A band the likes of which the universe had never seen was formed for one purpose — to create an unstoppable musical "force" known as GALACTIC EMPIRE.
By reinterpreting classic selections from legendary composer JOHN WILLIAMS' iconic scores from the STAR WARS SAGA into guitar driven heavy metal, GALACTIC EMPIRE has created a musical juggernaut feared in many systems.
Comprised of some of the most infamous and feared villains in the galaxy — lead guitarist Dark Vader, drummer Boba Sett, guitarists Red Guard and Kyle Ren, and bassist Bass Commander — GALACTIC EMPIRE's commitment to their mission is unparalleled.
From a foreboding rendition of 'The Imperial March' to the sweeping guitars of 'Duel of the Fates' or soaring melody of 'Rey's Theme', the band's faithful translations of WILLIAMS' classic scores has created a new "force" where fandom and music overlap."
GALACTIC EMPIRE's debut and sophomore albums are available now on Velocity / Rise Records.
iTunes: https://itunes.apple.com/us/artist/galactic-empire/id1068343185
Facebook / Instagram: @galacticempireofficial
Twitter: @galacticempire8
Contact Us
For all questions, please fill out the form below..